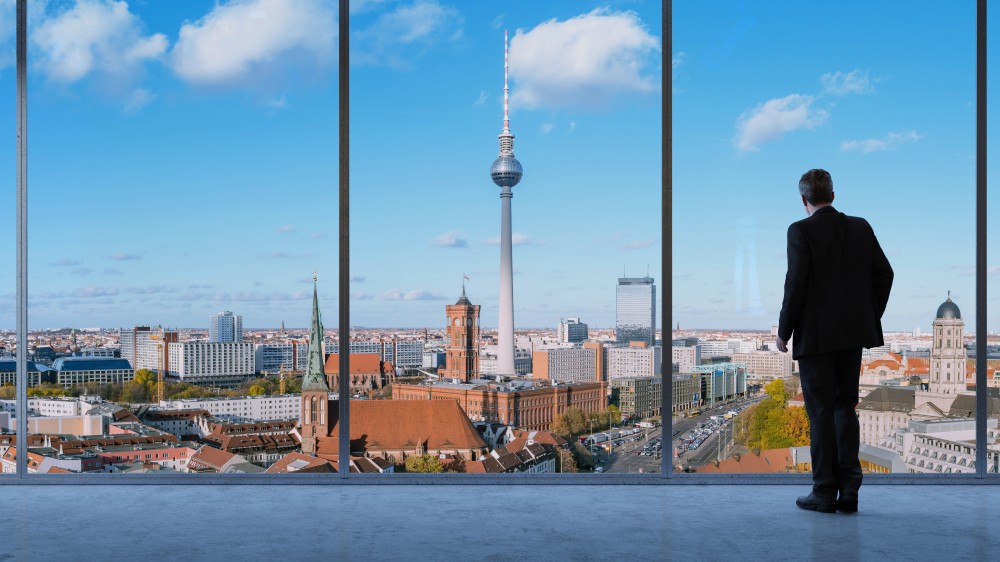 Are you doing business in Germany?
Are you relocating to Germany?
Or do you work remotely with German counterparts?
Let us help you effectively navigate German culture, succeed in Germany and ensure a successful international assignment.
Our intercultural training programs are 100% tailored to your needs. Examples of areas we cover are:
WORKING EFFECTIVELY WITH GERMANS
Breaking stereotypes and mis-perceptions
Understanding core German values, norms and assumptions
Communication – verbal and non-verbal
German business practices, etiquette and protocol
Comparative analysis of home-country versus German practices with regards to marketing and sales, managing teams, organizing information, giving feedback, meetings and negotiations
LIVING & WORKING IN GERMANY
Building realistic expectations and providing insight into the dynamics of cultural adaptation for international assignees and their trailing families
"Must-know" facts about Germany including geography, demographics, history, current events, politics, education and issues in society
Customs, holidays and celebrations
Food, drink, shopping, entertainment and transportation
Public behavior and etiquette
Building relationships
Attitudes around family, raising children and gender
Strategies for assignment success
Benefits:
Avoidance of culture shock and failure of international assignments, insight into culture-based expectations of foreign counterparts and clients, increased productivity, competitive advantage, successful business relationships, broadened horizons, ability to think outside the box, avoidance of costly misunderstandings, employee confidence and satisfaction
Your Lead Trainer Anna Katrina Davey:
Fluency in the German language
Studied and obtained Master's degree from Albert-Ludwigs Universität in Freiburg, Germany
Obtained further professional training in intercultural communication in Bonn, Germany
Worked for the International Bureau of the German Federal Ministry of Education and Research as well as for the German Development Service (DED) of the German Federal Ministry for Economic Cooperation and Development in Bonn, Germany
Worked as an intercultural advisor for the DED in Vietnam where she created a first-time intercultural training for Vietnamese counterparts of German international cooperation
Extensive experience in design and delivery of intercultural training programs for American Fortune 500 companies relocating their employees to Germany, as well as for German companies relocating employees to locations across the world
The Cultural Confidence Approach:
For training to be effective, it must go beyond just providing information. Cultural Confidence deliverers customized, hands-on training through a highly engaging process focused on the use of participative methods, role-playing, critical incidents and simulations, during which participants are encouraged to share their experiences and ideas. Our approach allows for the exploration of personal reactions, reflections, and most importantly for the development of internalized behavioral skills in response to the acquired information. In fact, Cultural Confidence training goes beyond providing essential etiquette and protocol guidelines specific to the target region: While providing practical, country-specific know-how, our method equips participants with a foundational skill set of intercultural effectiveness that can be applied in any cross-cultural interaction, regardless of the target culture. In other words, we won't just "feed you a fish for a day" but "teach you to fish" so that you can be sustainably effective in multiple cross-cultural situations. Finally, once having learned to identify their own cultural blueprint and how to bridge the gap across cultural differences, trainees are guided towards applying the newly acquired skill set directly to their particular work situation.
"The training delivered by Anna Katrina certainly exceeded my expectations and gave me the confidence to feel more secure with my new job assignment as well as with living in Germany. The approach of Cultural Confidence prepared me for what was to come and the transition to Germany was seamless. Recommended … "
Victor Reyes
ThyssenKrupp AG
"Anna Katrina of Cultural Confidence delivered an eye-opening cross cultural workshop. I work with clients from every corner of the globe on a daily basis. Anna Katrina brings professionalism and passion for the intercultural, helping us move beyond our current perceptions. Anna Katrina also tailored the program to match our specific personal and business situation. I was able to instantly apply the new skills learned because of the customized training approach. I highly recommend contacting Anna Katrina if you plan to be successful in communicating across culture boundaries."
Jaron Banks
Alcatel-Lucent
"Multi-lingual, multi-cultural, multi-talented: Anna Katrina Davey at Cultural Confidence leads seminars and workshops that meet the needs of each participant, stimulates thoughtful discussions that magically play out in missions abroad, and fosters skill development beyond the workshop/seminar description. Anna is engaging and brilliant, but, also sensitive to individual needs and interests of her trainees."
Catherine MacDermott
Professor of Business Communication, St. Edwards University
"My family and I have recently relocated to Hamburg, Germany, as part of a new business opportunity. FMC contracted with Cultural Confidence, formerly Across Cultures, to provide cultural awareness training to support our transition process.
Anna Katrina's experience, intelligence and communication skills have significantly aided in the transfer of her personal experiences to my family's situation. We have utilized the material and information literally every day. Anna Katrina's enthusiastic and first hand knowledge and communication skill have been a big part of a fulfilling experience."
Clinton Metcalf
FMC Technologies
"The cultural orientation provided by Anna Katrina Davey gave me a much better idea about what to expect once I moved to Germany as well as confidence when working in my new environment."
Ivan Mejia
Adidas