Cultural Confidence is a leading-edge provider of intercultural business training and expatriate support. Since 2007 we've been helping Fortune 500 and smaller companies across the world to succeed in global markets by training their people to recognize, manage and leverage cultural differences, equipping them with the skills necessary to work effectively in an ever-evolving and culturally-complex work environment. We take pride in our personal approach, partnering with our clients in providing a customized solution and experience of enduring value.
Our Mission
Our mission is to support humanity towards its next level of being, bridging cultures and cultivating a culture of peace by providing perspective, honoring diversity,  fostering dialogue and understanding.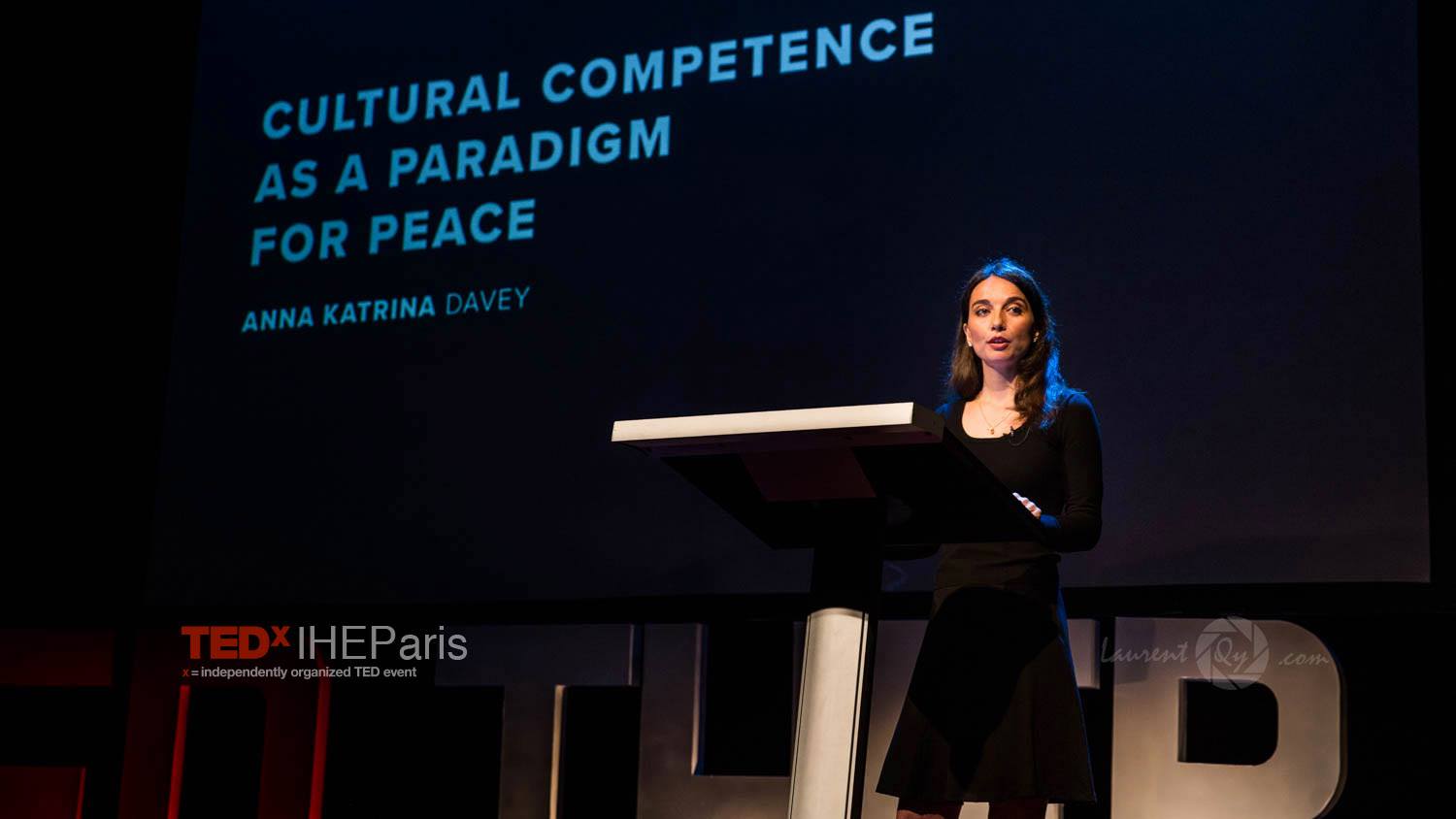 We fulfill this mission through highly engaging intercultural training for business and academia, as well as by providing leaders with a nurturing container to expand into their fullest expression of being and access genuine connection, meaning and perspective so they can be of greater service to humanity. If you are interested in joining a group of global, heart-centered leaders in catalyst conversations and transformative talks by global influencers in intimate environment that speaks to the spirit while nourishing the senses, please send an email directly to annakatrina@culturalconfidence.com.
Cultural Confidence Principal and Founder Anna Katrina Davey
Anna Katrina Davey is a multicultural and multilingual intercultural trainer helping people and companies maximize their success on the global stage. She has extensive experience in design and delivery of international assignment, expatriate risk management, workplace diversity and global leadership programs for individuals and groups. Anna Katrina has trained executives and staff at numerous Fortune 500 and other companies including ThyssenKrupp, AET, FMC Technologies, Occidental Petroleum, Dell, Applied Materials, Adidas, Alcatel-Lucent, Affinova and St. Jude Medical. She has furthermore worked with law firms by providing culture expert witness services, with universities by facilitating study abroad intercultural boot camps and with organizations such as the Rotary and the Robert Bosch Foundation in preparing professionals for foreign exchange programs. In addition to her direct clients, Anna Katrina has also provided training on behalf of numerous global service providers.
Born and raised in Trieste, Italy, Anna Katrina is a dual citizen of Italy and the USA, and also holds a German diplomatic passport. She has extensive international living and work experience on three continents and has traveled over 50 countries. Along with having native fluency in Italian, German and English, she has also studied Vietnamese, Spanish, Latin and Ancient Greek. She earned a Master's degree in Geography and Cultural Anthropology from Albert-Ludwigs Universität in Freiburg, Germany and received further professional training in Intercultural Communication from InWEnt, the German government's organization for human resources development.
Prior to founding Cultural Confidence, Anna Katrina consulted on behalf of numerous global training providers and prior to relocating to the USA, lived in Hanoi, Vietnam, working as an intercultural advisor for the German Development Service (now GIZ), creating a first-time intercultural training for Vietnamese counterparts of German international cooperation. Before moving to Vietnam, Anna Katrina had worked for the International Bureau of the German Federal Ministry of Education and Research as well as for the German Development Service of the German Federal Ministry for Economic Cooperation and Development in Bonn, Germany.
In addition to founding Cultural Confidence, Anna Katrina also served for four years as President of SIETAR Austin, Society for Intercultural Education Training and Research, bringing an array of thought provoking intercultural programs to the local community.
Anna Katrina is a sought out international speaker at business and educational conferences such as SIETAR in Buenos Aires and TEDx in Paris. She furthermore leads monthly intentional leadership tea sits and identifies as a culture curator and change conduit, fostering peace, understanding and the emergence of a more human-centered and collective wisdom-based culture in organizations.
In her free time, Anna Katrina enjoys the outdoors, practices yoga, travels and dances salsa, bachata, cumbia and merengue.
Watch Cultural Confidence Founder Anna Katrina Davey speak at TEDx in Paris on "Cultural Competence as a Paradigm for Peace": https://culturalconfidence.com/tedxtalk/
The Cultural Confidence approach
We believe that in order for training to be effective, it must go beyond just providing information. It should focus on a very interactive process, which makes use of participative methods such as role-playing, critical incidents and simulations. Participants are encouraged to share their experiences and ideas. Our approach allows for the exploration of personal conclusions, reflections, and most importantly, the development of internalized behavioral skills in response to the acquired information. Furthermore, trainees have the chance to apply the newly acquired knowledge to their assignments.
While providing you with hands-on country-specific know-how, our method will allow you to develop skills that you can apply to any cross-cultural situation, regardless of the target culture. In other words, we won't just "feed you a fish for a day" but "teach you to fish" so that you can be sustainably effective in multiple cross-cultural situations.
Because no company or individual is the same, we are happy to custom-tailor our programs to your specific needs.
Our clients
Contact us today to schedule a free consultation.
"The training delivered by Anna Katrina certainly exceeded my expectations and gave me the confidence to feel more secure with my new job assignment as well as with living in Germany. The approach of Cultural Confidence prepared me for what was to come and the transition to Germany was seamless. Recommended … "
Victor Reyes
ThyssenKrupp AG
"Anna Katrina of Cultural Confidence delivered an eye-opening cross cultural workshop. I work with clients from every corner of the globe on a daily basis. Anna Katrina brings professionalism and passion for the intercultural, helping us move beyond our current perceptions. Anna Katrina also tailored the program to match our specific personal and business situation. I was able to instantly apply the new skills learned because of the customized training approach. I highly recommend contacting Anna Katrina if you plan to be successful in communicating across culture boundaries."
Jaron Banks
Alcatel-Lucent
"Riccardo nous a beaucoup apporté dans une approche inter-culturelle entre les Italiens et les Français. Son expérience internationale lui fait aborder les points essentiels d'une relation professionnelle internationale respectant les valeurs culturelles des acteurs nationaux. Beaucoup d'intelligence en plus !… Merci de cette belle rencontre !…"
Jean-Paul Bellec
Thales Alenia Space
"Multi-lingual, multi-cultural, multi-talented: Anna Katrina Davey at Cultural Confidence leads seminars and workshops that meet the needs of each participant, stimulates thoughtful discussions that magically play out in missions abroad, and fosters skill development beyond the workshop/seminar description. Anna is engaging and brilliant, but, also sensitive to individual needs and interests of her trainees."
Catherine MacDermott
Professor of Business Communication, St. Edwards University
"Anna Katrina Davey and her consultants at Cultural Confidence provided our senior sales and marketing executives with a truly insightful intercultural training program on doing business with Latin America. It explained the issues I've encountered in my interactions with Latin American counterparts and helped us understand the preferred communication styles and business practices of the different countries in the region."
VP Marketing
Major Medical Device Company
"The Cultural Confidence course provided much appreciated insight for our team to help us enhance our relationships with our customers and business partners in South America. Anna Katrina provided relevant course content and an engaging approach to the topics. With a challenging team to guide, she navigated us seemingly effortlessly and very professionally through the cultural landscapes that we strive to better understand."
Kate Hood
Major Global Shipping Company
"My family and I have recently relocated to Hamburg, Germany, as part of a new business opportunity. FMC contracted with Cultural Confidence to provide cultural awareness training to support our transition process.
Anna Katrina's experience, intelligence and communication skills have significantly aided in the transfer of her personal experiences to my family's situation. We have utilized the material and information literally every day. Anna Katrina's enthusiastic and first hand knowledge and communication skill have been a big part of a fulfilling experience."
Clinton Metcalf
FMC Technologies
"The cultural orientation provided by Anna Katrina Davey gave me a much better idea about what to expect once I moved to Germany as well as confidence when working in my new environment."
Ivan Mejia
Adidas